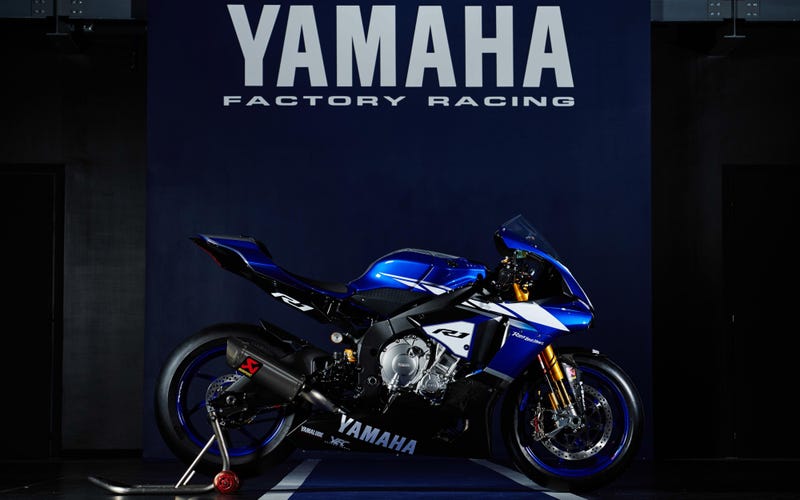 Dear Ducati and Kawasaki, we hope you you've enjoyed yourselves, but fun time is over. We're coming back to WSBK, bringing our R1, and taking aim at the title. Sincerely, Yamaha.
For those of you who aren't aware of the various motorcycle racing series, the two main sport series are the World Superbike Championship (WSBK), and the Road Racing World Championship Grand Prix, which is made up of a few classes but the biggest is called MotoGP.
MotoGP is the favorite by far, because it features the best and fastest machines in the world, each being purpose built for the race and with a price tag of around a cool million. With faster and better bikes, it also tends to attract better and faster rides.
WSBK is the college football to MotoGP's NFL. Not to say that it's necessarily a junior league, just that it's the one that is a little more applicable to real life as a motorcyclist. People who like college football because the players are playing their hearts out trying to make it, will appreciate that WSBK riders race up-spec'd versions of the bikes available on dealership floors.
What does this mean in real life? It means Marquez can still win races and do absolutely heroic things aboard his Honda, and the CBR1000RR is still complete shit compared to every other liter bike, which would never happen in WSBK. It also means a lot of brands have been coming out with liter bikes aimed more at the track, and they're often released with up-spec'd versions so that race teams can use these "stock bikes" on the track.