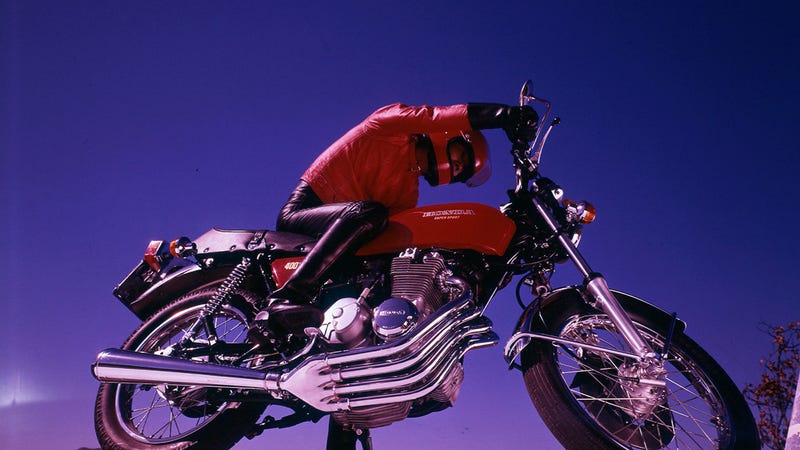 Ever wondered why you don't ride a motorcycle? It's not because your mom says they're dangerous. It's because no one's ever demonstrated their advantages to you in a way that matters, then offered you the one you want.
Damon asked me to write this article after I'd spent 20 minutes on IM explaining all this to him. Again. It's probably the third time I've had to do that with him alone, and something I've done countless times for other casual enthusiasts who don't get why bikes aren't more popular. This isn't intended to be negative or anything, it's just stating the great unstated caveat when it comes to the American motorcycle industry.
Your average American sportbike rider. Sick belt, brah.
The Problem Is Motorcyclists: Here in the US, bikes are cheap and credit is cheaper. Combine that with our overwhelming need to overcompensate and you create a market that sees motorcycles as toys. And who wants a practical toy? Instead of nice, sensible transportation, we all want 200mph death machines or idiotic cruisers with extra chrome conchos. And the motorcycle industry is very happy to comply, selling you GSX-R1000s by the container load, all at 0% financing.