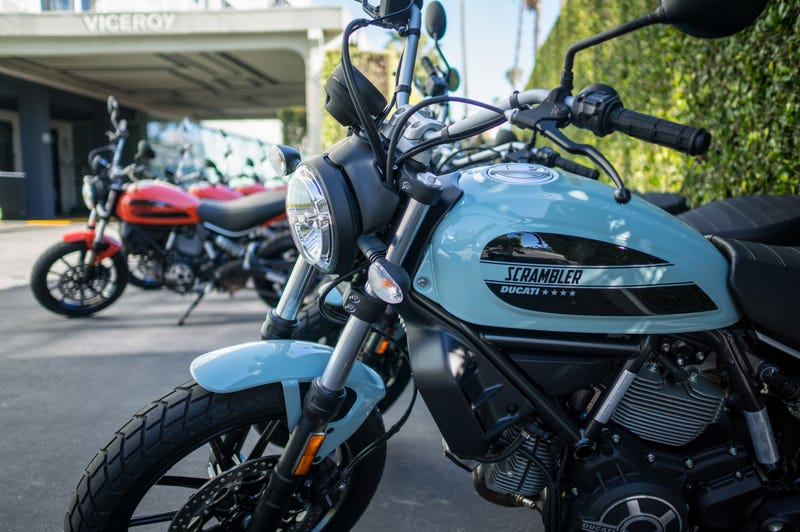 The second model from the Scrambler Ducati line is making its way stateside, and I spent a day romping all over Venice, California so I could tell you about it. Photos are being edited and the review is on the way, so get your questions in now.
As a quick refresher, the Ducati Scrambler Sixty2 is Ducati's new 400 cc twin. While the regular Scrambler isn't exactly a beast in the power department, it has a lot of motor for a fairly small bike.
At 41 horsepower and 25 pound-feet of torque, the Sixty2 is much more appropriate for newer riders or people who want to putt around urban areas without worrying about popping wheelies.