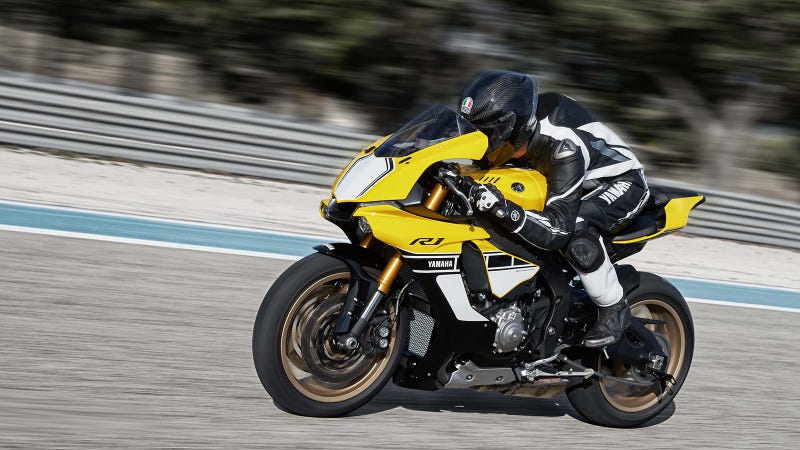 Sweet baby Jesus, this Yamaha R1 in Speed Block livery is sexy. Start your week off right with a beautiful photo gallery of this stunning bike.
Yamaha is celebrating their 60th anniversary by releasing several of their models in this throwback livery. First, they announced that their 2016 YZF dirtbike line would get the Speed Block livery, and now the 2016 Yamaha R1 is getting the same.
But there's a catch. For now, the 2016 R1 will only be offered in this gorgeous yellow, white, and black paint scheme in Europe when the bike is released this coming December.