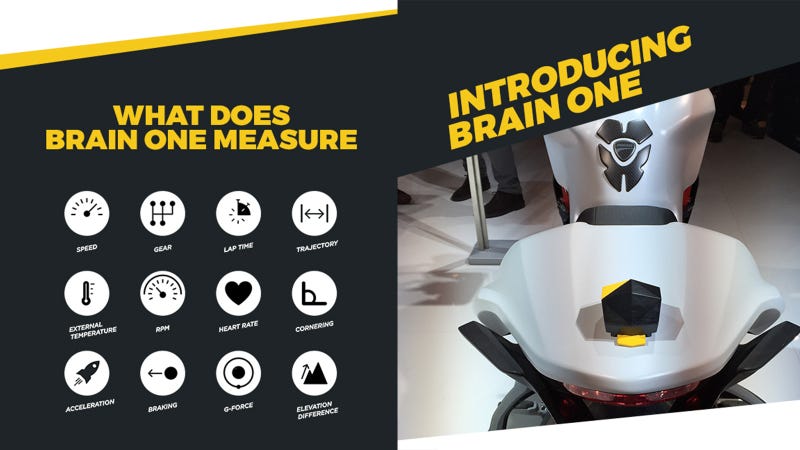 Wanting to know how we performed on a motorcycle is ingrained in anyone who's ridden a bike, but anything short of the most expensive motorcycles available today doesn't have the technology to detect and record telemetric info. Well, unless you add this little box to your bike.
The BRAIN One system, while only a Kickstarter currently and still being tested, appears to be an incredibly interesting unit for several reasons. For one, unlike the systems that come on current bikes, it wouldn't have to be wired into the ECU of the bike to provide information on engine speeds and gear position. Secondly, because it wouldn't need to be wired to the bike, it could be swapped from one vehicle to the next faster than you can put your helmet on.
The BRAIN One would connect to your vehicle/board/preferred method of adrenaline creating by snapping into a GoPro-like mount. The design is equipped with GPS, a nine-axis IMU (accelerometer, magnetometer, gyroscope), and a thermometer and barometer to help give it as much information as possible about the bike's movements and position.