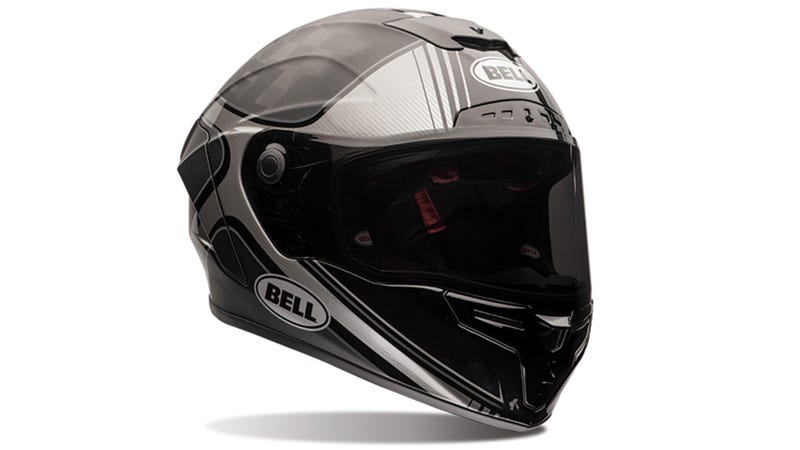 Bell announced a new helmet called the Pro Star and it is, without a doubt, the most important development in the last 50 years. This helmet doesn't just protect your skull, it protects what's inside it.
Current safety standards have one main goal: keep your skull safe. This is a great goal, but why do we only seem to care the skull itself?
The answer might seem obvious, but many helmet manufacturers have forgotten that the entire purpose of the skull is to protect the brain. So much so that one of the standards, SNELL, forgoes brain protection entirely in the interest of protecting your skull from an even higher or harder fall—even as the stiffer padding can more easily cause brain trauma.
I spoke to a guy named Bob Weber about the different safety standards. He's the CEO of a company called 6D, which makes off-road helmets using a similar technology as this Bell. 6D asked its contacts at ASTM, or the American Society for Testing and Materials, about what happens to a rider facing a Snell 7.5-meter impact.
"They said that guy is dead, or is a vegetable for the rest of his life," Weber said. "Even if the helmet does its job perfectly."
The issue with current helmets is that they do nothing to stop the rotational or angular acceleration in a crash that causes the brain to spin, rotate, or shear inside your skull. This is the major cause of concussions and brain injuries, and 6D cites a Wayne State University Bioengineering Center study that says that a helmeted head experiences essentially the exact same amount of angular acceleration as an un-helmeted one when subject to the same impacts.
The 6D system uses two EPS liners are connected by 54 elastomeric isolation dampers, which look like little suction cups. The idea is that during an impact where the skull experiences rotational acceleration, the helmets have some flex and allow for some movement to help slow those rotational forces down.