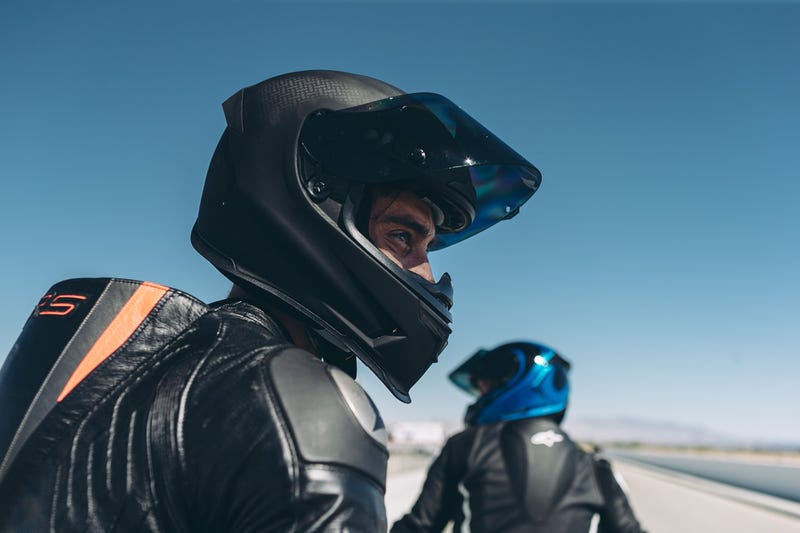 Buying a motorcycle helmet is a very tricky process. Most helmets are impossible to find if you want to try them on, plus everything fits differently, and most of the descriptions provided by helmet-makers are indecipherable and incoherent. Luckily for you, I get to try a lot of them out firsthand—and I'm here to help.
First of all, if you haven't read Siler's "Everything You Need To Know About Motorcycle Helmets" article, you should do so now. The most important thing to note, as far as this guide is concerned, is that helmets all have specific interior head shapes, which are the most important thing to consider when purchasing a motorcycle helmet. A $1,300 helmet that creates hot spots is far more unsafe than a $150 one that fits appropriately.
Helmets are incredibly difficult to find to try on, especially when you get into the decent brands, and if you can't find a local store where you can try them on I suggest making a field trip out of it or ordering from someone with a great return policy like RevZilla.
There are far too many helmet options out there today for me to have touched/experienced/tried them all, so consider this guide more of a "what Sean would say if I called him and asked him what I should buy" than the be-all, end-all definitive guide. But we test a lot of gear around these parts, and these are the ones we swear by.
Race/Sport Helmets
When Money Is No Object
If I were buying a sport or race helmet and had money to spend, I'd be in a bit of a pickle right now. Shoei and Bell are both about to launch new, top-of-the-line sport lids and both definitely have their advantages. All of that said, I can tell you that the Schuberth SR-1 ($899-$969) is, without a doubt, the best helmet I've ever worn and I somewhat expect that not to change.