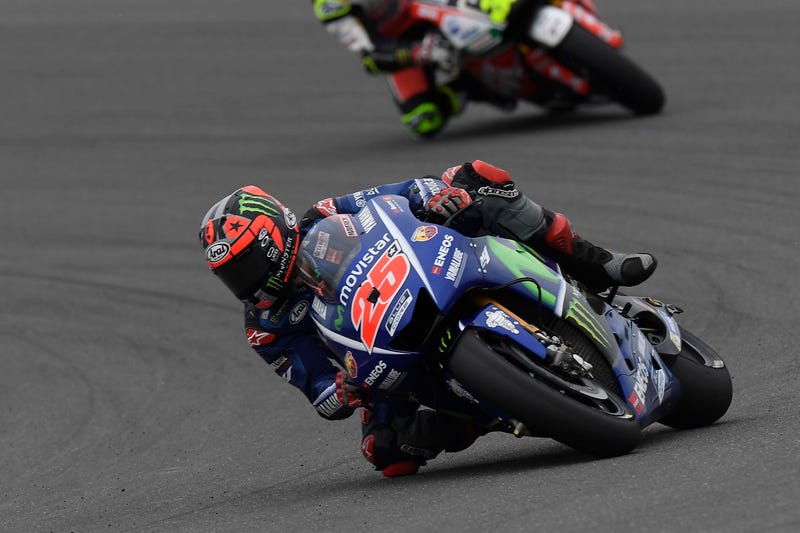 The word's top motorcycle riders are descending on Austin, Texas, this weekend for MotoGP's fifth annual Grand Prix of the Americas. Even if you don't normally follow motorcycle racing, here's why you should make some last-minute arrangements to hit the road for Texas—or at least watch it on TV.

A lot of gearheads don't watch this series, but that's a shame because they should. MotoGP racing involves total commitment. Put one wheel wrong and the bike is out from under you, and your race is done.
Past MotoGP champion, Casey Stoner, once said "If you lose the front in a car, you go wide. If you lose the front on a bike, you crash."
That's happened to race leaders in both races so far this season, with both rookie Johann Zarco (Tech 3 Yamaha) and three-time champion Marc Marquez (Repsol Honda) sliding out of their races.
It all gets underway with the pandemonium of the entire grid trying to squeeze into the same real estate in the first corner, and races are filed with passing and blocking efforts that can get increasingly desperate as tires wear out and the checkered flag nears.
Unlike Formula One, there's no disadvantage to following closely behind. In fact, it's the opposite: There is a pronounced slipstream effect that can be used to catapult the trailing rider ahead on straightaways.
The lesson here is that anything can happen in a race, so you're best advised not run off to grab another beer while the riders are duking it out on the track. The good news is that these races are a sprint, not a marathon, with Sunday's 21-lap race lasting all of about 45 minutes from start to finish.
So who should you be watching?
MotoGP fans rejoiced last year over a season that featured a record nine different winners, including the least-probable one by Jack Miller (he of the drinking champagne out of his racing boot fame, since emulated by fellow Australians like F1 driver Daniel Ricciardo). Anyone can win, especially in wet weather.