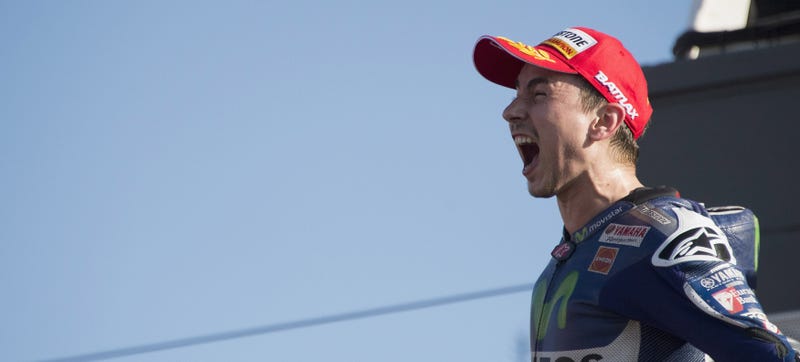 Just because the 2015 MotoGP season is over doesn't mean the bickering and drama is. Valentino Rossi has been extremely vocal about Marc Marquez's performance, and Jorge Lorenzo claims this was Rossi's last chance to win a championship. It's a good thing most of these guys are 100 pounds soaking wet or things might get ugly.
The Season Is Finally Over
Hopefully many of you watched the race this past weekend, where Lorenzo won both the Valencia Round and MotoGP World Championship. While the race wasn't as intense as the round at Phillip Island, it was a perfect while unfortunate end to one of the best seasons in MotoGP history.