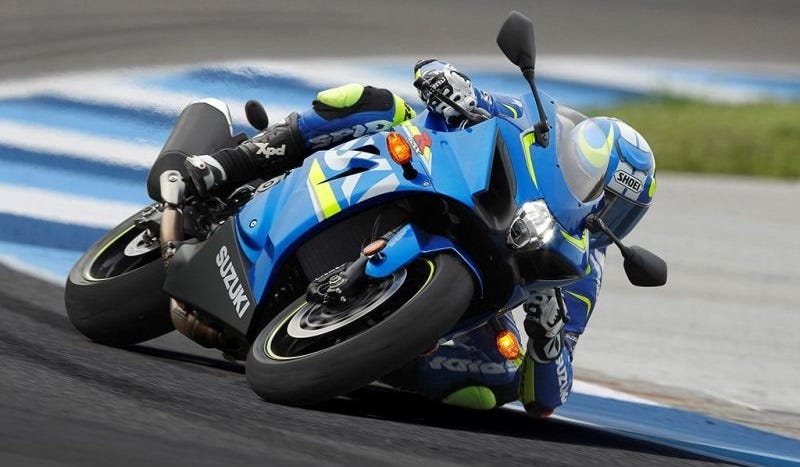 Engineers in racing have one primary task: come up with the best possible package within the scope of the rules. And it looks like Suzuki's clever engineers are doing just that, exploiting a loophole in MotoGP's "no Variable Valve Timing" rule. Here's what they've come up with for their new GSX-R1000.
It's written in the MotoGP rulebook that variable valve timing systems are not allowed. Well, it sorta says that. What it actually states, according to Motorcycle News, is "Variable valve timing and variable valve lift systems, driven by hydraulic and/or electric/electronic systems, are not permitted."
Since basically all variable valve timing systems are hydraulically or electronically actuated, MotoGP's rule basically acts to keep VVT out of MotoGP racing. But Suzuki engineers have come up with a "dumb" VVT system what uses our good old friend mrω² (that's the equation for centripetal force).
A Refresher On Variable Valve Timing
Image Credit: User Unique (YouTube)
If you google "how variable valve timing works," you'll probably come across our explainer. But if you'd rather us click your brain's F5 key and give you a little refresher, we can do that, too.