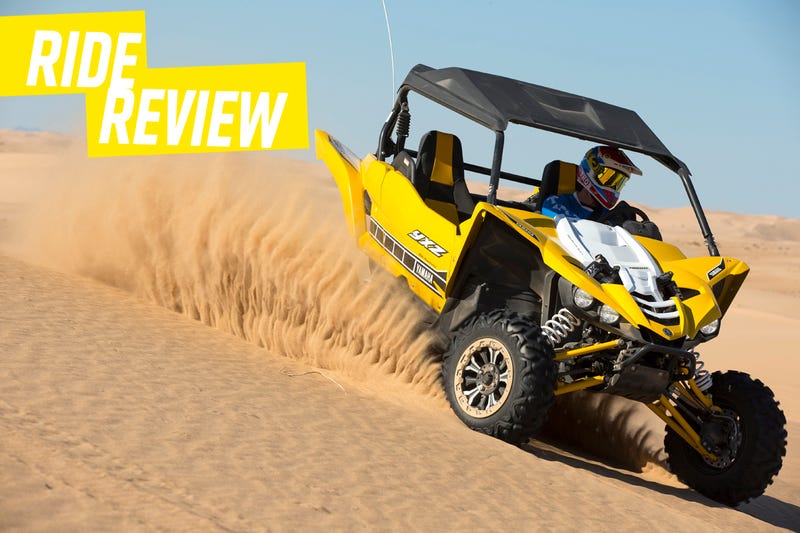 Riding or driving off road is unlike anything else you'll experience on wheels and, thanks to Yamaha's new YXZ1000R UTV side-by-side, you can go farther, faster, and with a friend. Get ready to destroy some sand, shift some gears and live out your desert speed-dreams.
(Full Disclosure: Yamaha wanted me to drive the YXZ1000R so badly, they got me a room at some hotel whose name I can't pronounce, bought me chapstick and sunscreen, and gave me all the gatorade and water I could drink. They did let me drive at excessive speeds, but refused to take me near anything resembling a jump.)
Before we dive into this review, some of you cagers may be wondering: what the hell is a side by side? Allow me to explain.

Some History
Depending on how you classify them (and which manufacturer you fancy), the Yamaha Rhino was the first real side by side (SxS) released back in 2004 - although I'm sure Kawasaki will claim their off-road golf-cart-looking MULE was the first.