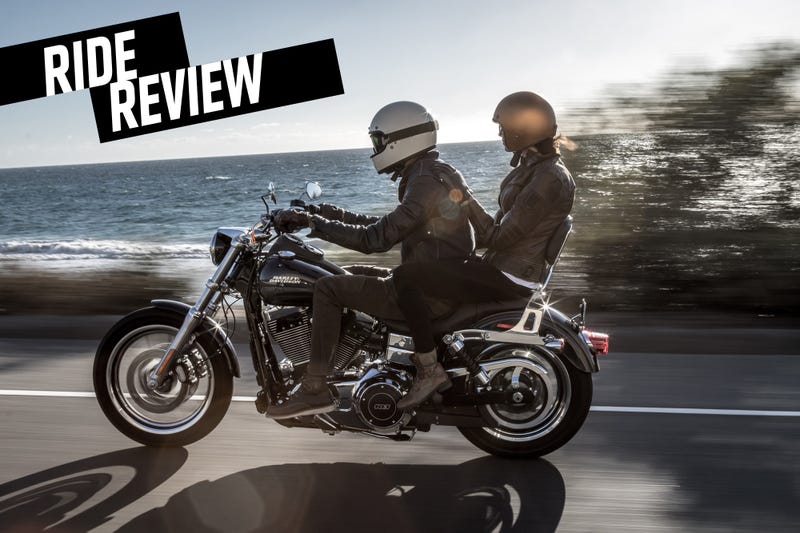 All things with motors have their purpose, and can be fun when used for that purpose. Yet, somehow, I've always struggled to find the purpose of cruisers, or how they can be fun. Man of the people that I am, I sampled a Harley-Davidson to try and figure it out.
(Full Disclosure: Harley-Davidson wanted me to ride the Dyna Low Rider so badly, they gave me one despite the fact that I make fun of them all the time)

I've struggled with the cruiser thing for a long time. They don't do well in town really because they aren't nimble and don't turn or stop well. They aren't great for touring because of the lack of wind protection and the seating position. And they certainly aren't sporty.
Yet, despite all of that, Harley-Davidson and their all-cruisers-all-the-time lineup outsells everyone else. They sell more than half of all the bikes in the United States.
With that in mind, I asked you to help me understand the cruiser thing, and many of you commented with great reasons why you've chosen to live that #cruiserlife. My friend Chris even wrote a small piece for us on why he loves cruisers - but I still just didn't get it.