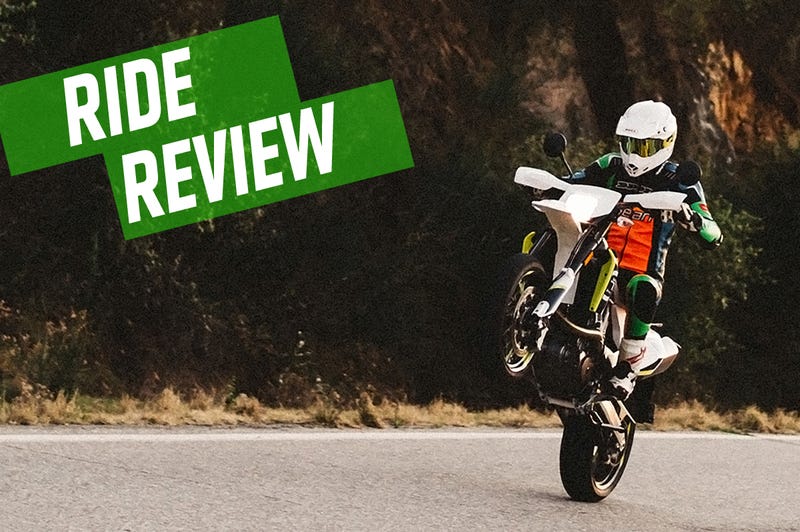 With the 2016 Husqvarna 701 Supermoto, Husqvarna has created a true do-it-all road destroyer. I've never ridden a bike perfect for the twisties and urban settings that could also do freeway stints without brutalizing my body into a painkiller addiction. Then I finally got to throw a leg over the 701.
I am amazed by this bike, and I couldn't wait to tell you how good it is.
(Full Disclosure: Husqvarna wanted me to ride the 701 Supermoto so bad, they invited me to ride one from their office in Murrieta to Anza Borrego. When I told them I needed more time on it, they kindly obliged and let me borrow it for a week.)
Husqvarna has an odd history in the motorcycle world. With a few incredible off-road machines and a little help from this guy named Steve McQueen, it has a huge heritage. Unfortunately, in the past few decades it's wavered between going under completely and being passed around like the smelly kid at daycare.
BMW bought Husqvarna from Cagiva MV Agusta in 2007, which we all assumed was a move to fill out their dirt offerings. BMW went a different route, taking them on road as basically rebadged BMW F 650 GSs. They were bad. Really bad.

In 2013, BMW sold Husky to Pierer Industrie AG, the holding company owned by KTM CEO Stefen Pierer. They dropped the silly Terra and the quality of their dirtbikes shot up, as they re-launched with basically just rebadged KTMs.