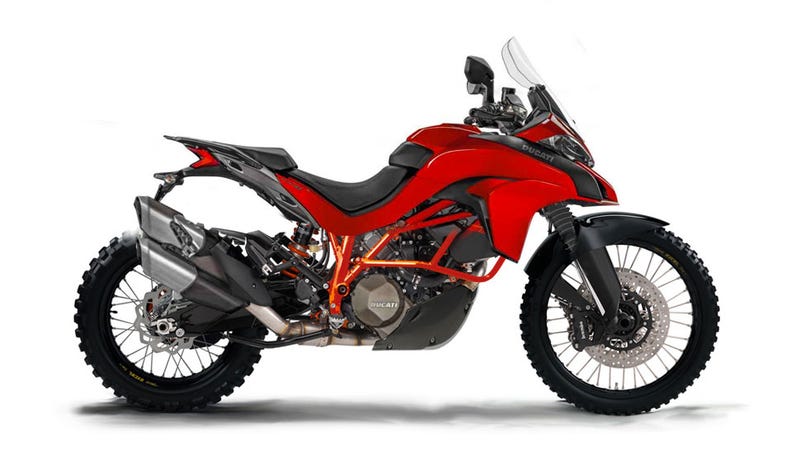 The Ducati Multistrada is a wonderful, nearly uncrashable motorcycle...as long as you keep it on the pavement. It seems Bologna might be fed up with people laughing at their silly little wheels from their well-farkled German machines, but that might not be the case much longer.
As you can see from the picture above, the Ducati is pretty far from anything you would want to take off road. Those 17 inch wheels are great for sport riding, as is the stiffer suspension and beautiful and pricey engine is also far too exposed to ever consider dropping onto a rock.
The latest iteration of the Ducati Multistrada is also their best yet. It uses variable valve timing which helps the 1200 cc super sport motor create more power and fuel far more smoothly down at the bottom of the rev range, while still remaining well tuned for optimal high-rpm performance.