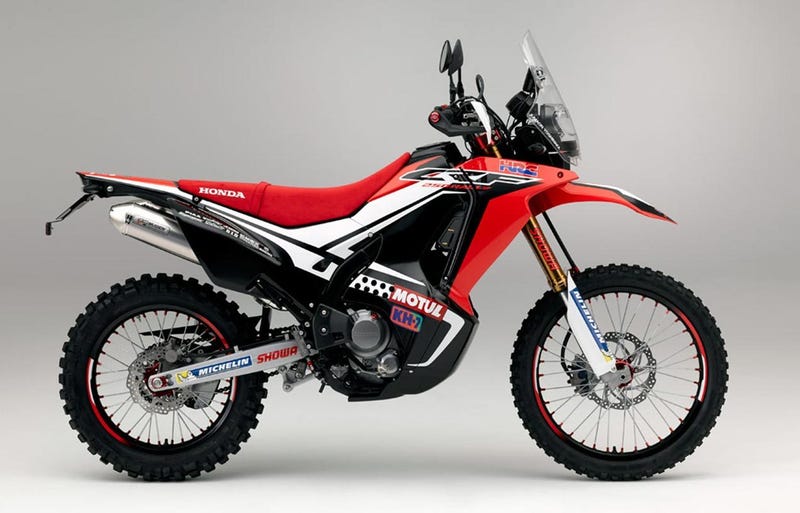 The Osaka Motor Show begins this Saturday and, on top of an update to the Honda CB1100 standard-retro, we hear Big Red has two more concepts coming that will tug on the heart strings of off-road lovers everywhere.
I thought I was getting a sense of deja vu, until I dig a little and realized I wrote this story literally almost one year ago today. Despite this being the second year they'll be showing it, Honda is once again bringing the CRF250 Rally to the Tokyo Motor Show. And, once again, it's given me some deeply intense moto-feelings.
Internet rumblings claim there's actually a good chance we'll see this bike as a production model this year, and I'm dumb and wishful thinking enough to believe them because this bike shouldn't be too hard to make happen. And because they're calling it a "prototype," in typical Honda fashion, instead of a "concept" this time around. And because I deserve it.
Now if only they'd put a little bigger motor in it.