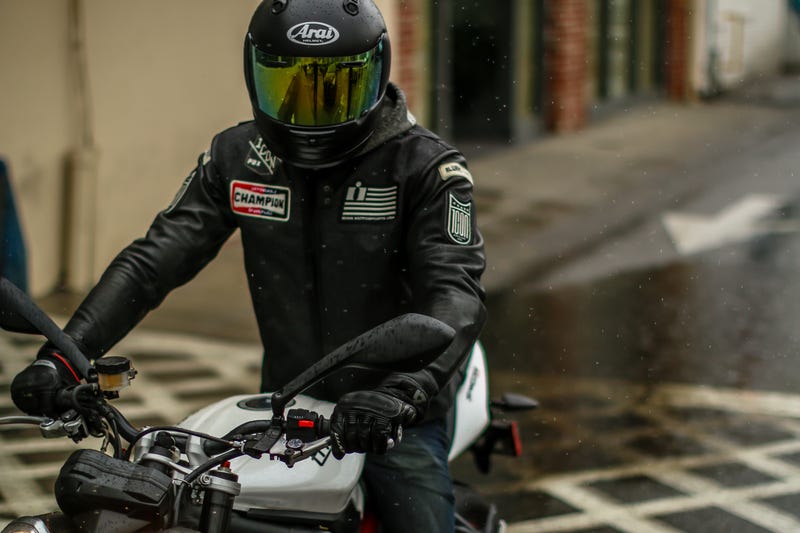 While many riders are happy to hang up their helmets when the weather gets bad, there are plenty of you who ride all year or are more than content to ride in the rain. There are lots more of you who would, if you knew how to do it right—and that's where we come in.
Riding in the rain doesn't have to be dangerous or scary. It also doesn't have to include you being soaking wet, freezing cold, or miserable to get to your destination.
The first step is getting the right gear.
Motorcycle Gear
You can't control the bike appropriately if your hands are too cold and wet to operate the controls or if you're paying more attention to water dripping down your neck than the road ahead of you.
The best option I've found is a one-piece suit like the Aerostich Roadcrafter ($1000). The Roadcrafter keeps the wind and water out when the weather sucks, vents well when it's hot, and has great armor so you can wear it right over your normal clothes and zip it off at your destination. They even started selling a blacked out Stealth version after Wes and I begged for something we could ride around LA in.