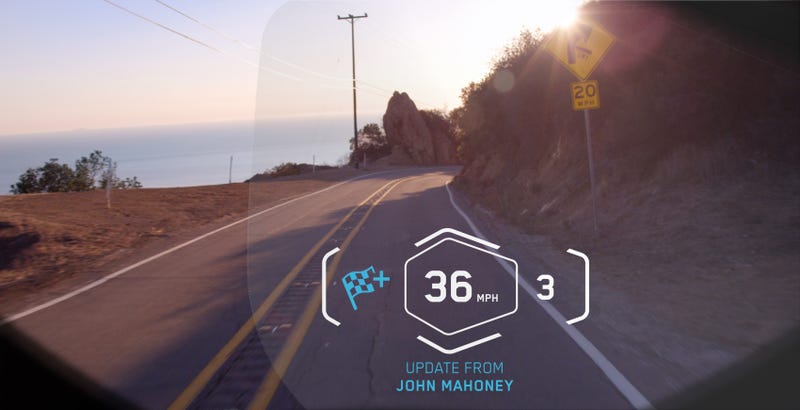 Modern helmets are very good, but BMW must think they aren't quite what they could be. So at this year's CES in Las Vegas, the German motorcycle brand is showcasing helmets with Heads Up Displays (HUDs)—oh, and bikes with laser beams. I love the future.

Let's look at the latter item first, because I actually think it's the most important.
BMW K 1600 GTL Concept with BMW Motorrad Laser Light
Often, it's the least sexy items that help us experience motorcycles best. While lots of people like to brag about horsepower or torque, the smart rider knows they can only ride as fast as they can stop—which makes having great brakes often far more important than tons of power.
Likewise, you can only ride as fast as you can see, which is why any adventure rider will tell you that uber-bright lights are must for any off-road trail riding that flirts with dusk.
BMW, calculated and measured brand that they are, know this and are adapting the laser light technology from their BMW 7 Series sedan and i8 for use in motorcycles - because being able to see where you're going is really fucking cool. This comes as no surprise, as BMW were also the first to bring adaptive headlights that turned as the bike cornered, daytime LED running lights, and dynamic brake lights.