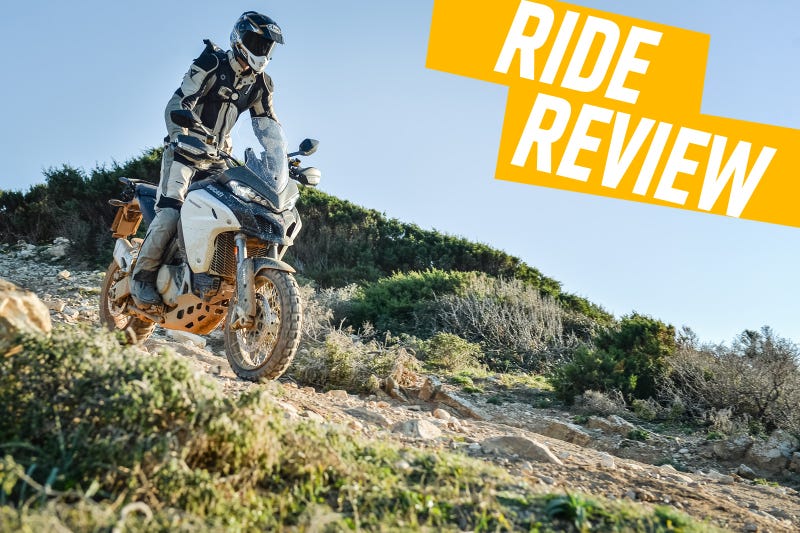 The Ducati Multistrada is an incredible motorcycle. It has superbike power in a package you can ride across the country or race with, equally as good at riding at 10 mph as it is 100. Now Ducati is giving it the dirt treatment, hoping to make the Multistrada 1200 Enduro the perfect all-rounder. And it is! But you still probably shouldn't buy one.

(Full Disclosure: Ducati needed me to ride the all-new Ducati Multistrada 1200 Enduro so badly, they flew me Sardegna, Italy, gave me pasta, and asked me to please not crash their pretty new thing too many times. I was happy to oblige.)
You may be aware of my difficulties with this big adventure bike segment. By trying to do it all, these bikes sacrifice too much that they aren't great for anything. And we've seen a split in the segment with some bikes skewing more off-road, while other skew more on-road.